FULL BIO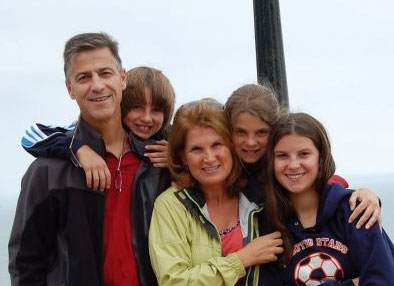 Richard A. Kirsch, DDS
It is with great sadness that we announce the untimely passing of our dear friend and mentor, Dr. Richard A. Kirsch. Dr. Kirsch leaves behind an amazing legacy of uncompromising ethics and professionalism. He loved every patient that walked into our office and cared for them as if they were his very own. We are all better for having known and worked with him. It is the same care and professionalism we look to uphold as we begin this very difficult journey forward.
Although his passing was sudden, he prepared our staff, his professional counterparts, and most importantly, his family for the days ahead. We want to assure you that the same level of care he provided will always be the foundation of this office.
Prior to leaving us, Dr. Kirsch began the process of searching for a new colleague to work alongside him in the office and eventually take over the practice. The process culminated with Dr. Anthony S. Lambrakos, D.D.S.
Like Dr. Kirsch, Dr. Lambrakos trained and graduated from New York University College of Dentistry, as well as the NYU College of Dentistry Advanced Education Program in Prosthodontics. Besides their common educational background, they also share a philosophy of honesty, integrity and commitment to excellence in patient care.
Dr. Lambrakos has a calm and caring demeanor and is known for his gentle bedside manner. He is dedicated to putting your needs first and maintaining the level of care you have been accustomed to with Dr. Kirsch.
Furthermore, to ease the transition in this difficult time, our entire staff including myself, our 2 long time hygienists Mira & Rose, will all be continuing to serve our wonderful patients alongside Dr. Lambrakos.
Lastly, I would like to thank all of you who have reached out to us in love and support. Many of you counted Rick not only as your dentist, but also, and most importantly, a loyal friend. You not only loved and respected him, but his staff as well. Dr. Kirsch was himself at all times, and that is what will be greatly missed. As you continue to visit our office for treatment, please know that Dr. Lambrakos will always uphold Dr. Kirsch's professional and personal legacy.
Click Here to return to MEET OUR DOCTORS
HOME